Figure 15: The analyzer MVNA-8-350-1-2.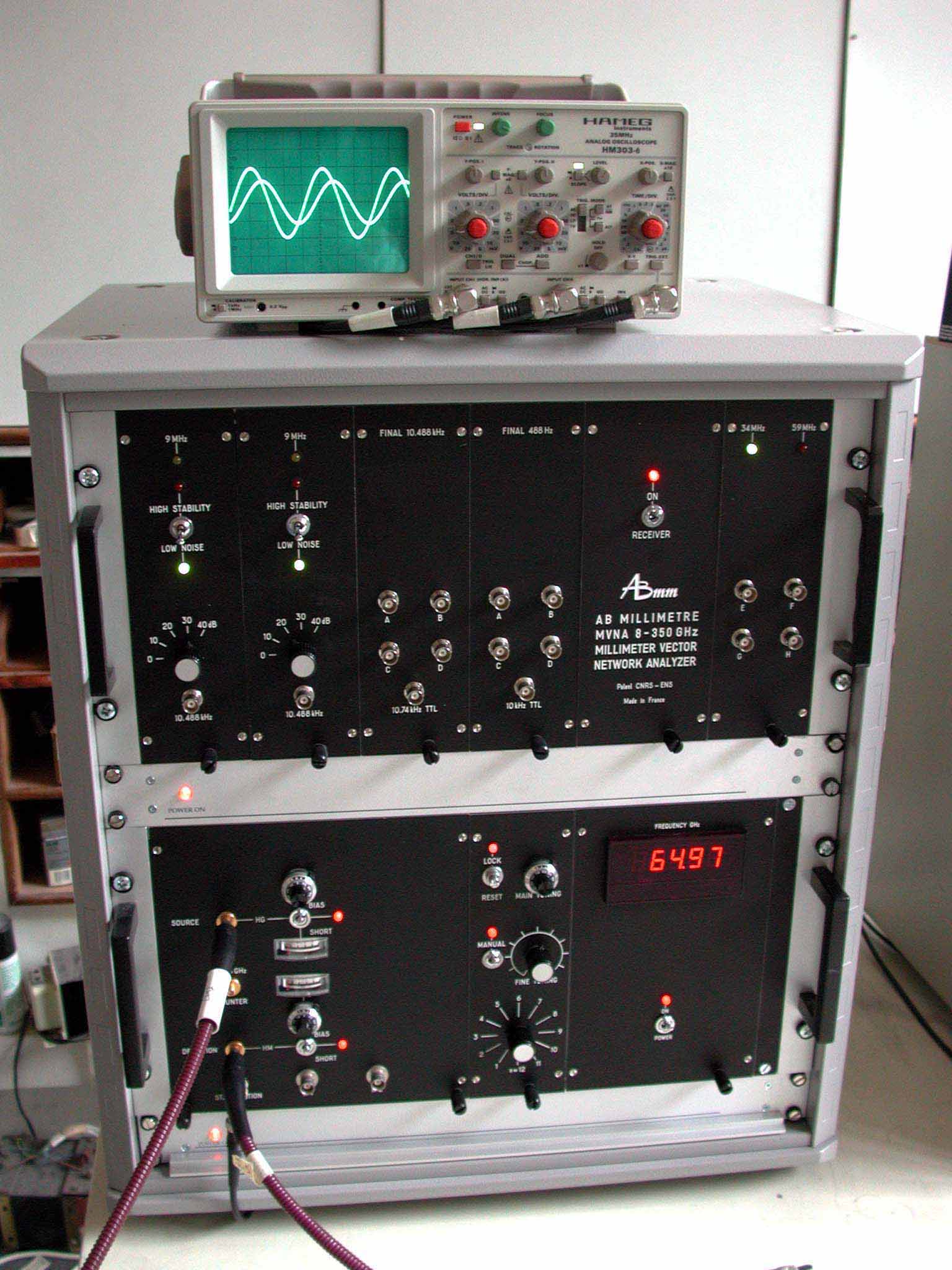 There is only one detector HM in this system, however the vector receiver has two channels (visible at the upper left part of the instrument) allowing dual frequency technique measurements.


Return



---
[Home| Company| Products| Applications| How to reach us| Downloads| Links| Write to us]

&nbsp

Please send your questions, inquiries and comments to the following address:

AB Millimetre
52 rue Lhomond
75005 Paris, France
tel.: + 33 1 4707 71 00
fax: + 33 1 4707 70 71
abmillimetre@wanadoo.fr
Copyright © 2010 AB Millimetre, All Rights Reserved.